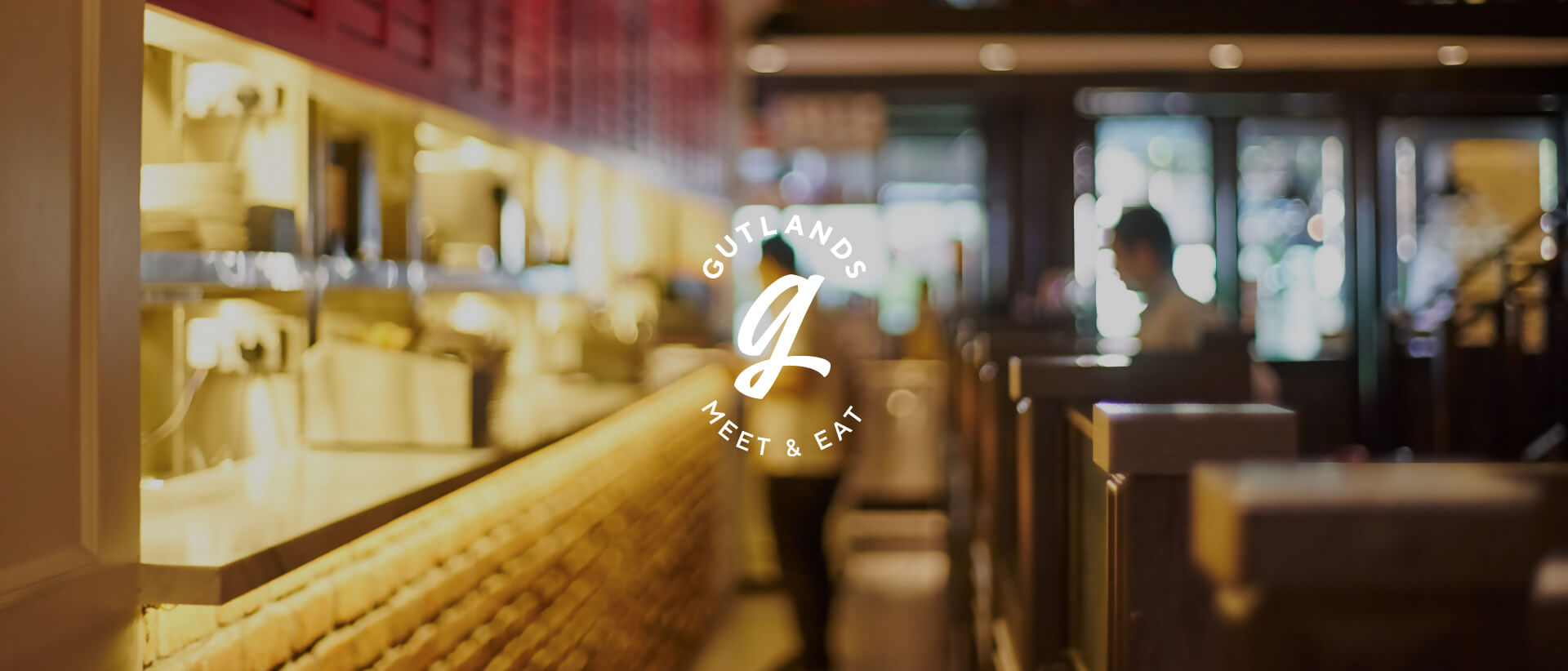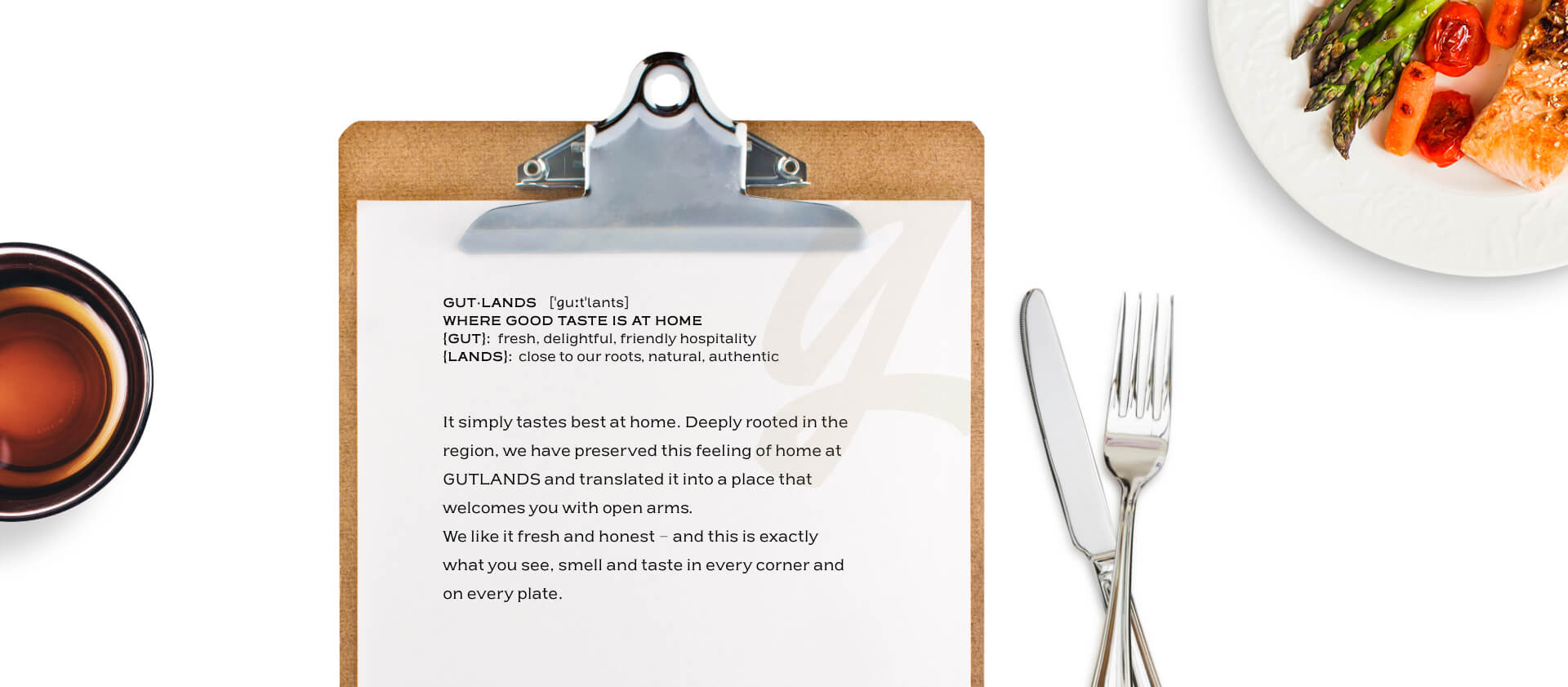 It simply tastes best at home. Deeply rooted in the region, we have preserved this feeling of home at GUTLANDS and translated it into a place that welcomes you with open arms.
We like it fresh and honest – and this is exactly what you see, smell and taste in every corner and on every plate.
MEALS
We're always in the mood for food. You, too? Then come visit us! Our yummy starters, hearty meals and delicious deserts are waiting for you.
Lunch
EVERY DAY FROM
11:30 AM - 2:00 PM
With two different dishes to choose from every day – while supplies last.
STARTING AT €5.00
Dinner
Delicious specialities that vary daily.
WEDNESDAY
"PASTA NIGHT"
FRIDAY
"BURGER PARTY"
SATURDAY
"STEAK & WINE"
Brunch & Chill
Every Sunday
8:00 AM - 1:00 PM
Large breakfast buffet, Weißwurst sausages, lunch dishes, includes 1 hot drink and 1 Prosecco.
€19,00
WHEN & WHERE
DAILY MEAL TIME:
8:00 AM - 9:30 PM
You will find us in the ARIVO Aparthotel
Bayreuther Straße 1, 91301 Forchheim
INTERESTED IN STAYING HERE, TOO?
BOOK A ROOM RIGHT NOW AT THE HOTEL:
INQUIRIES WITH CHILDREN OR FOR LONG STAY WRITE US A MESSAGE TO info@arivo.de